THIS ARTICLE CONTAINS SPOILERS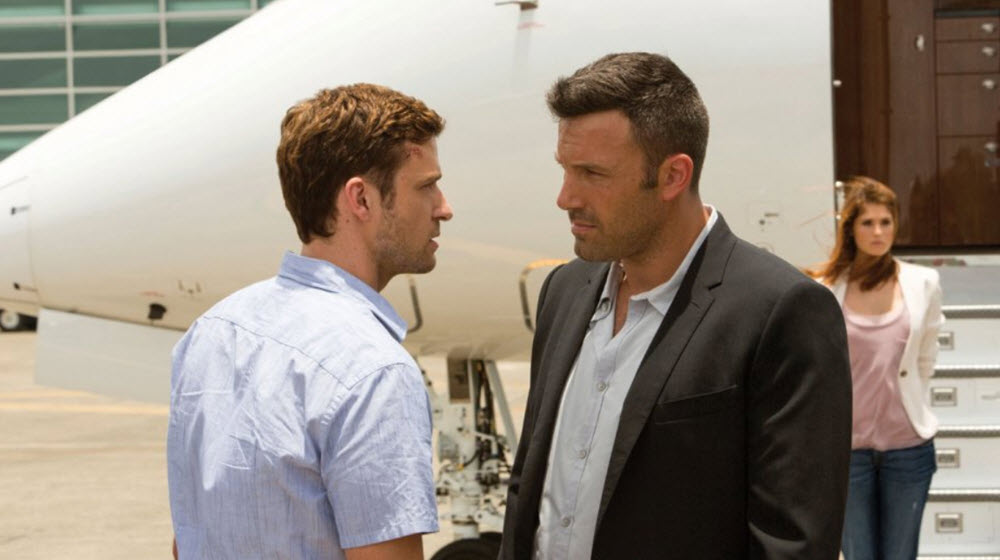 Runner Runner is a 2013 crime thriller partly inspired by the life of Nat Arem, a professional poker player and Deloitte Touche accountant who used statistical methods to reveal cheating in online poker rooms.
Starring Justin Timberlake, Ben Affleck, Gemma Arterton and Anthony Mackie, Runner Runner was directed by Brad Furman and written by Brian Koppelman and David Levien.
Principal photography too place in Puerto Rico and on Princeton University campus in New Jersey. Even though parts of the movie takes place in Costa Rica, no parts of the movie were actually shot in Costa Rica.
Runner Runner received generally negative reviews from critics. It grossed $62.7 million worldwide on a $30 million budget.
Plot
Richie Furst, a master´s student at Princton University, loses money to a cheater in an online poker room. An angry Furst travels to Costa Rica to confront the online gambling czar Ivan Block with statistical evidence that proves that cheating is going on.
After studying the statistics, Block finds out that coders working on his poker room software have coded the software to allow them to cheat. He fires the coders and offers Richie millions per year to stay in Costa Rica and work with him. Riche gradually develops a romantic relationship with Ivan´s ex-girlfriend Rebecca Shafran.
Richie is soon engaging in various type of illegal acitivites at the behest of Ivan, including blackmailing a gaming affiliate and bribing a Costa Rican official. FBI Agent Shavers – who has no authority in Costa Rica and is carrying out illegal operations – is trying to pressure Richie into cooperating with the FBI against Ivan. Ivan is aware of Shavers and tells Richie that everyone who works for him gets confronted by Shavers at some point.
When Richies tries to leave Costa Rica, he is caught with drugs in his bag – drugs planted by Shavers who also has the power to make the Costa Rican authorities forget about it.
Software creator Andrew Cronin, who works for Ivan, suggests that Ivan is taking money out of the player accounts and failing to keep player funds separate from his own funds.
When Ivan understands that Richie wants to leave, he buys Richie´s father´s massive poker debts and bring him to Costa Rica to function as a hostage.
Cronin goes missing and is then found severely beaten.
Rebecca reveals to Richie that Ivan has been setting him up as the fall guy all along. Ivan plans to move his operations out of Costa Rica, and pin the problems on Richie.
On the day of moving, Ivan leaves Costa Rica on his private jet, but the pilots (who has been bribed by his opponents) fly the plane to Puerto Rico, where he is within the grasp of United States authorities. He is arrested by Shavers and other FBI agents, while Richie and Rebecca are allowed to leave since Richie has given Shavers a flash drive with sufficient evidence to convict Ivan.
Cast
Ben Affleck as Ivan Block
Justin Timberlake as Richie Furst
Gemma Arterton as Rebecca Shafran
Anthony Mackie as Agent Shavers
Michael Esper as Billy "Pet" Petricoff
Oliver Cooper as Andrew Cronin
Christian George as Wilson
Yul Vazquez as Delegate Herrera
John Heard as Harry Furst
James Molina as Esteban
Louis Lombardi as Archie
Vincent Laresca as Sergeant Barrancas
Bernie O. Ramos Robledo as Handlebar Mustache
Sam Palladio as Shecky
David Costabile as Professor Hornstein
Jordan Beder as Paul Arnaud
Bob Gunton as Dean Alex Monroe
Ben Schwartz as Craig
Dayo Okeniyi as Lionel
Short facts about Runner Runner
Director
Brad Furman
Producers

Arnon Milchan
Jennifer Davisson Killoran
Leonardo DiCaprio
Michael Shamberg
Stacey Sher
Brian Koppelman
David Levien

Production company

Regency Enterprises
New Regency
Appian Way Productions
Double Feature Films

Written by

Brian Koppelman
David Levien

Starring

Justin Timberlake
Gemma Arterton
Anthony Mackie
Ben Affleck

Music by
Christophe Beck
Cinematography
Mauro Fiore
Editing
Jeff McEvoy
Distribution company
20th Century Fox
Release dates

September 18, 2013 (Las Vegas, USA)
October 4, 2013 (Rest of the USA)

Running time
1 hour and 31 minutes
Country
USA
Language
English
Budget
$30 million
Box office
$62.7 million